Legacy Writing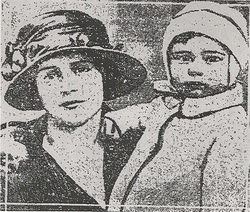 We are exploring the Legacy Writing genre. A number of technolgies have advanced the process of saving old photographs and stories. In addition, these cherished items can be secured and stored with remarkable tools that are relatively inexpensive. It's time to remove the old family photos from the shoeboxes. We will encourage the proper care of these valued items and associated documents With photo scanning and photo-editing software, the photos and documents can be seurely retained and preserved for future generations.
Creating the stories:
Start with small projects that could be developed through journaling. As you assemble notes, you can take time to investigate the subject matter and expand upon it. A collection of stories could be amassed over time. The stories could be as simple as reflecting on a family dinner tradition and maybe including recipes. Or, the stories could be more elaborate essays on favorite trips and vacations. Very often, the old photos will trigger stories for interesting photo essay projects.
Consider the interview process for an autobiographical story or reflection. Or, consider using the interview process to engage others in developing their stories. We have included
The Examined Life
page to assist in developing these narratives.
Now that photos, documants and stories have been gathered, what do you do with them? There are a number of software tools and Internet sites that can accomplish this. Take for example, the
LULU.COM
self-publishing website. It is basically a free website. You can establish an account and use the site as a repository for your stories, photos, manuscripts and documents. The site offers a variety of products and options. Cost is only incurred if the products are printed and the pricing is reasonable. These products can be private, shared with a select group or made available through the vast expanse of the Internet. Again, there are other similar websites to consider but thia is a very cost effective method for preserving your Legacy documents and making them easily available to others. Occasional revisions are easily processed as well.
There are a number of options available through these handy tools. A local college professor is using these methods to catalogue all his papers into volumes for retention and printing as needed.
---